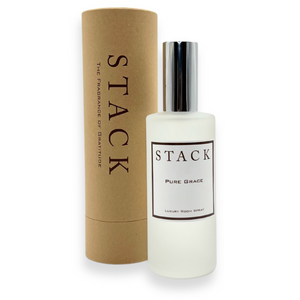 Scent Profile: An elegant blend of warm, woodsy Egyptian musk and enchanting patchouli spiced with the subtle sweetness of cinnamon, orange blossom, and hints of anise
Each room spray is poured into a frosted glass bottle. Bottles are 4oz with a fine mist spray nozzle. 
Each bottle yields 600 sprays.